SAVE ON YOUR TAXES BY TRADING IN YOUR OLD VEHICLE
Save On Your Taxes By Trading In Your Old Vehicle
While most people know that they should trade in their vehicle to get money off the cost of a new car, very few know that the savings can go even farther. If you are considering getting a new car, trading in your old vehicle can help you save on your taxes and make it even easier to own a new vehicle. If you take advantage of the benefit you may find yourself paying even less than you initially thought for your new car.
State Level Tax Credits
In most states when you trade in a car you are offered a tax credit that can be turned in at the end of the year. In many states this actually makes up the whole amount of tax that you would pay on the value of your trade-in. When you are trading in a car worth several thousand dollars, this can save you huge at the dealership.
While this is a huge saving, not every state allows this transaction to occur. For this reason you may want to go to a neighboring state if you have a high value trade-in. This can help you save the most, and will also ensure that you are paying less on your taxes at the end of the year as well if the tax is higher in your state.
The Value Over Selling Your Own Car
While it may seem tempting to sell your old car and put that money towards a new one, this is often the worst decision that one can make in terms of their own taxes. While you may get more money, you will have report this money as income and pay taxes on it as well. This can reduce the amount that you are receiving by a large amount depending on how much it sells for to the new buyer.
In addition, when you go to the dealership, you will then have to pay tax on the transaction as a whole. If you were paying 7% tax and had a trade-in worth $10,000, you would save $700 just in taxes off the final price. If you sold your car for $10,000 to someone else, you would end up paying the $700 in taxes at the dealership and then paying again on the income that you made off of the car.
Small Additional Taxes And Fees
In addition, once a car is taken by the dealership, it is no longer your problem. You won't have to pay taxes to transfer over a title, worry about any problems that arise, or provide paperwork for the new owner to help them with their taxes and registration the next year as well. This can represent a small amount of taxation, but it is still something that you can avoid.
Conclusion
In the end, trading in your car will save you money on your taxes both immediately and in the long run. Taking your trade-in price off the amount of sales tax can save you several thousand dollars and allow you to get a much nicer car.
~~~ A client got a vehicle worth over $7k for $2,795 ~~~
"If you could buy a $70,000 home for $27,000 would you do it?"
~~~ Another got an SUV worth over $26k for $18,995 ~~~
"If you could buy a $260,000 home for $180,000 would you do it?"
~~~ Another got an SUV worth over $75k for $64,648 ~~~
"If you could buy a $750,000 home for $640,000 would you do it?"
People Lose $2,000 to $10,000 When They Buy A Vehicle!
Don't have time to haggle with Car Dealers?
Any Make / Any Model ~ New or Used ~ Car, Truck, Van or SUV ~
Lease or Purchase
Let's get you the best vehicle for your money so you can
relax.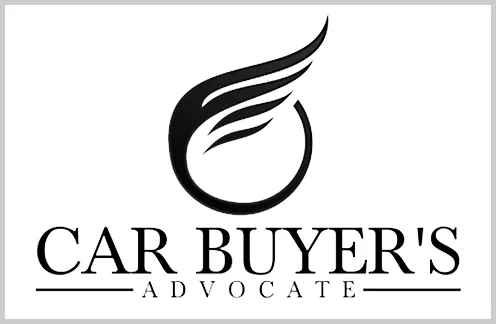 Bob Dittel

Kelley Dittel