PRESTIGIOUS DEALLori needed a prestigious SUV for her business. Here is her new Mercedes GLK250 BlueTEC 4MATIC Twin Turbo - Book Value of $38,832 for $31,779 saving $7,053. $2k CPO Warranty added plus $520 Tax Savings plus $3k extra for trade, Total Savings $12,573....
So happy we decided to work with Bob on my husbands new truck purchase! He took the time to shop our trade in and ended up getting over $4000 more than what we were quoted on our own…plus saved a bunch more $$$ on the new purchase side as well! He is driven to do the very best for his clients and we can't wait to use him again on our next vehicle purchase! Highly recommend Car Buyer's Advocate!
I recommend Bob for a very simple but important reason. He followed up on a referral I gave him, before I started my car after meeting him. Thank you Bob for introducing yourself to Mariah, and I hope you can find a deal for her. Mark
I was fortunate to come across Bob in networking meeting. I was skeptical of the process, but in selling my car alone, Bob got my DOUBLE what I was offered on the vehicle. The purchase of the new vehicle was fairly straight forward, and Bob was with me from start to finish. For the few hundred dollars that I was charged, just on the sale of my car, I got more than $8,000 more then I was offered. Well worth your time and money! For someone who is in sales as it is, I saw great value in the service
I can't recommend Bob enough! I was in a car accident, my rental was up, and had looked for a new car for a month with no luck. My weekends were consumed with car shopping and a lot of frustration. Bob was recommended to me by a friend. Bob was quick to reply and answer any and all questions I had concerning vehicles and the process. Within 24 hours Bob had found me a vehicle that was more than I could have asked for and was perfect for me. Best part? I paid well below what I should have for my vehicle. Bob also helped negotiate my interest rate way down on my car loan. I recently graduated from college and would have never imagined to have as low of an interest rate as I do or such a nice car (my friends are jealous). I never would have found my car without Bob. I will definitely be calling him the next time I am in need of a new car!
I can't say enough good things about Car Buyers Advocate! Being a woman, buying a car at a dealership is a headache. The dealers took advantage of my 'ignorance' and wouldn't make my needs met. Bob came with me to two different dealerships to make sure I was happy with my purchase. When we finally found the truck he made sure I got top dollar for my trade-in and paid the littlest amount for my new truck. I recommended other friends to him. This is the only way to buy a car!
Bob was a Huge help to me in finding an SUV when mine was totaled after being struck from behind by a careless driver.. I was worried I wouldn't be able to find anything I could afford, as I was in the midst of moving and had only insurance to use to buy a vehicle. Bob pulled up information to give me some ideas of what was out there and then drove me to look at several used options. I couldn't believe we found one the day we went out looking! I drove a few from one location …
Bob did an outstanding job getting my husband a great deal on his new VW Jetta. Mark was shocked at how smooth and easy the whole transaction went and he not only saved him over 4k but got some extra perks thrown in as well.
Bob has helped us purchase our last three vehicles. He's been wonderful to work with, and is incredibly devoted to satisfying his clients. Even following up with sales people months after a transaction to make sure they were following through with their promises. I send all my friends and family to Bob.
Our experience was fantastic! We hired Bob because he does this everyday. He was eager to help, patient in his explanations and thoughtful in his advise. Because he doesn't work on commission he gets paid a fee up front. It was crystal clear he would be able to do his job best if we let him contact and negotiate the best price and it worked. Just like the rest of us if we go to work we expect to get paid. I think you will be hard pressed to find someone who disagrees.
Had a great experience! Bob found 6 cars that met our criteria and then took us to see them. He negotiated an excellent deal. We save thousands. I highly recommend him.
Bob did an awesome job! We were able to get more van than we were expecting and still stayed well under budget. Thank you so much and I will be recommending you to others in the future!!
Bob helped my son, Alec purchase his first new car following college graduation. Enabled him to get his dream car at the affordable price! Thanks Bob, excellent work!
Negotiated my daughter's car purchase. She lives in California! Bob did all the work from here in Minnesota, kept in touch with her via texts and she couldn't be happier with the result. She's picking up her new car today.
Robert is passionate about the service he provides. Hiring him was perfect for me. It saved me time and money. I had a few needs that I was looking in a new car but was open to a good deal. That is exactly what he got for me. I love my new car and how quickly he was able to find it for me.
Bob has a lot to offer. First of all, top-notch service! As a former military person, he's detailed, focused, and takes care of his clients. You won't ever regret you chose Bob to help. Salute to you, Mr. Bob!
Bob does an excellent job removing the unwanted elements of car buying and keeping the fun ones. He has a deep and broad knowledge of the market. He also has relationships within the market that are beneficial to his customers. I will not buy another vehicle without his help!
Car Buyer's Advocate works for you, not for the dealers. As a print broker/specialist, I resonate with their service, it is ALL about saving you the client time and money by finding the best quality product while adding value and success to the transaction. Robert is a refreshingly honest man who will take great care of your needs, I highly recommend!
We have known Robert many years now and he is very passionate about the space he is in which is a lost art in the Auto industry let alone the service business. We highly recommend getting his expertise when you need your next vehicle.
Bob helped me buy two cars last spring and trade in three. His expertise levels the playing field between car dealer and buyer. Money well spent. I highly recommend his service.
Running a business you have a lot of time to think about the things that you need but don't always have the time to look around for the best price. Bob looked around and found the best deal and when we showed up the car was out front ready for a test drive! He not only saved us a ton of money on the purchase but also got us extra money on the trade-in
I needed a vehicle quickly, since my own vehicle blew out a rod in the motor back 2016. I tried using the usual and traditional methods, it was frustrating. So, I called Robert Dittel. He found a fantastic deal on a car for me, which I ended up purchasing. I appreciate and am reminded about Robert Dittel's professionalism and personalized service every time I drive my car. I whole heartily recommend you call him to help with your search for a vehicle. 
Buying a car can be so stressful, but working with Bob makes it all go away. Tell him what you are looking for and he will go above and beyond to get it for you! I wish he was around when i purchased my first car!!
I love love love the car that Bob helped me buy, and he saved me an astonishing $12,583! I think that is well worth the $600 that I paid him. My daughter is planning on buying a car after the first of the year, and she will be working with Bob. She got a terrible deal when she bought a car by herself five years ago, and is really looking forward to owning a car that she loves! At a deeply discounted price!!
Car Buyers Advocate is a well known entity and respected in the Minneapolis/St. Paul community. Bob makes most, if not all of his customers happy who deal with him, but there will always be someone that no matter what you do cannot be satisfied. Bob works harder than anyone I know searching the entire metro and beyond to find the best car and deal possible. He doesn't stop there either. He'll negotiate getting you the most amount for your trade, in addition to the lowest amount for the your perfect car. Bob is a retired military veteran, Christian and cares for people. He can be trusted 110%.
Bob Dittel is awesome! He found us two separate cars, got us deep discounts not only on the cars themselves but also the trade in. He provided a great deal of wisdom in preparing our car for trade in, and he held the dealership accountable to do what they had agreed to. The very reasonable fee he charged was the best money we could have spent during this process. I cant imagine buying another vehicle without him!
Bob has helped many of my family finds incredible cars at incredible deals. I highly recommend him
I worked with Robert Dittel, my Car Buyer Advocate, and had a great experience! He was very thorough, knowledgeable, and helpful through this process of upgrading my car. He took my requests and gave me a very large list of great used car options in my price range. He also helps with trade-ins to get the best price possible on your car. I strongly recommend working with Bob!
Bob is a great business partner. He is a beacon of integrity in the car business. He will work with you to be sure you get the best possible price on a car that is rigorously inspected. He's worked inside the business and knows where the dealers hide their margins.
The time spent answering questions help narrow down the process and working with them was very easy. Honest people that work for you.
Bob was my "Car Lawyer" and got me a great deal on my new car! 
Bob genuinely cares about the people he is working with. You can just tell. It is hard to believe sometimes the deals he gets for everyday people like me. If you are looking for a car, or know someone who is, do them a favor and introduce them to Bob.
Bob works closely with his clients to negotiate the best deal when it comes to car shopping. When you work with Bob you know he will take the hassle out of buying a new or used vehicle.
If Bob can't help you finding the vehicle of your dreams at the price you want, no one can! Looking for a car or truck…better call Bob!!
~~~ A client got a vehicle worth over $7k for $2,795 ~~~
"If you could buy a $70,000 home for $27,000 would you do it?"
~~~ Another got an SUV worth over $26k for $18,995 ~~~
"If you could buy a $260,000 home for $180,000 would you do it?"
~~~ Another got an SUV worth over $75k for $64,648 ~~~
"If you could buy a $750,000 home for $640,000 would you do it?"
People Lose $2,000 to $10,000 When They Buy A Vehicle!
Don't have time to haggle with Car Dealers?
Any Make / Any Model ~ New or Used ~ Car, Truck, Van or SUV ~
Lease or Purchase
Let's get you the best vehicle for your money so you can
relax.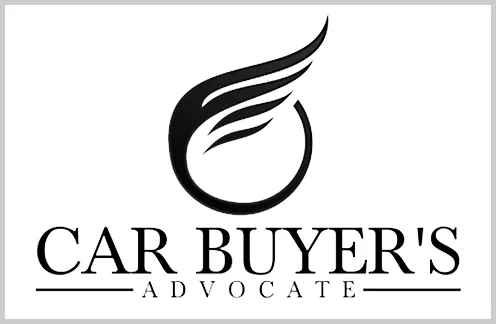 Bob Dittel

Kelley Dittel